Using Email as a
Profit Lever
E-commerce businesses have the benefit of driving revenue from email marketing that scales with you,
with very minimal added cost. This style of e-commerce marketing is right for your business if you're: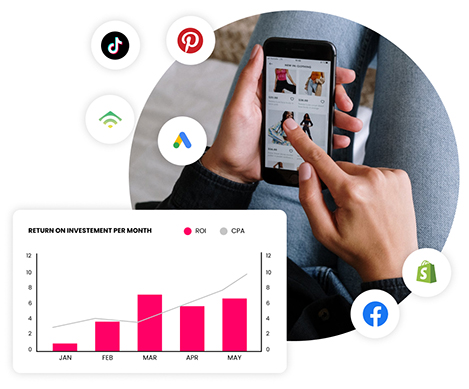 Spending too much on acquiring customers
Your margins are too low to make a profit
Trying to keep up with social media to make sales
Getting very few to zero repeat customers
Tracking too many abandoned shopping carts
Losing traffic to your website
Average ROI
on Email Flows
Of Email Revenue
from Automation
Prioritize the opportunities
that
drive incremental revenue

Email Marketing Strategy
Got an email marketing challenge you need to solve? Don't have a clue where to start? We can help plan your email marketing strategy and prepare a roadmap.
Email Campaign Management
Don't have the time and resources to manage email campaigns? Let us help you build, deploy, and manage email marketing campaigns at scale.

Email Marketing Automation
Plan, build and deploy smart and scalable email marketing automation programs that increase customer engagement and lifetime value.

Email Template Production
Get precise, well-executed email templates based on your specifications and brand guidelines at a price that's well worth your investment.

ESP Vendor Evaluation and Migration
Facing constraints with your current ESP? Sit back and relax while our email marketing company helps you evaluate and migrate to a better ESP.

Email Deliverability
Don't let your email campaigns fail due to poor deliverability
We can help you plan and implement
powerful email automation

flows such as: