"STRAT has been a key partner for the launch of Alhamas. Always willing to try new levers that increase performance. They are quick to implement the strategy and analyse results in order to keep scaling. We have now the joint challenge to take Alhamas even further."
Aurora Gil
Marketing and Ecommerce
Director at Alhamas
Social
Advertising
Facebook and Instagram's ads effectiveness at audience targeting attracts many advertisers, all seeking to capture people's attention and clicks, thus making a very competitive and increasingly expensive platform to advertise on. However, with the right strategy, methodology, audience targeting, messaging and creative, many brands have been able to scale successfully.
This is the case with Alhamas, after 2 years, we've scaled their yearly ad spend by 86% while increasing ROAS  by 32% and decreasing customer acquisition costs by 17%, thus improving by 246% the revenue generated by ads.
Channel
Exploration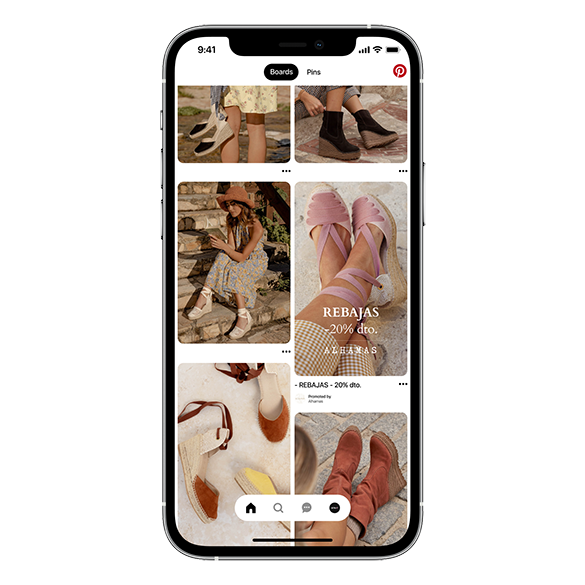 Channel exploration and testing is a critical component of growing a business online. Although not as popular as Facebook & Instagram Ads,  Pintrest Ads presented a unique opportunity to reach untapped audiences at lower costs compared to Facebook & Instagram.
As soon as Pinterest opened up its advertising platform, we jumped at the opportunity to not only help create brand awareness and generate traffic among their target customers, but also acquire new customers profitably.
Performance
Achieved
YoY Improvement in
Ad Revenue
Email
Automation
In order to grow Alhamas email list and create a consistent email revenue flow, we worked to create an email program that engages with subscribers through timely automation emails. To grow the list, we implemented pop ups to acquire emails at the top of the funnel.
To generate consistent revenue, we created automated email flows based on subscriber behavior: Welcome Series, Checkout Abandonement and Post Purchase. Our cross-channel tactics work in tandem to increase Alhamas recurring orders by targeting users throughout their journey.
Performance Achieved
Revenue Attributed to Automation
YoY Improvement in Revenue
from Automation